This store requires javascript to be enabled for some features to work correctly.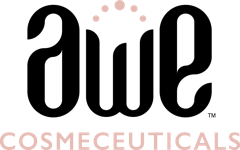 Enjoy this limited-time opportunity to try two products from AWE Cosmeceuticals' scientifically proven skin care range especially designed to treat dry or ageing skin typically associated with the Vata dosha.
We are very confident you will love our products and that you will see visible results within 7-14 days.
Read more below to claim your no-obligation free samples!
Claim your free sample products here!
If your main dosha is Vata you are generally adaptable and cheerful and have natural healing qualities.
Vata consists of air and ether, and is characterised by qualities such as light (weight), dry, rough, cold, moving and subtle.
These qualities translate into things like, cracking joints, difficult maintaining weight, cold hands and feet, restlessness.
What do I get in my free sample?
Vata dosha is comprised of air and ether, resulting in skin which tends to be thin and dry.
To combat this, we have developed two beautiful products that work really well together.
Our indiraa Age Recharge Serum is a highly sophisticated peptide serum effective in minimising the appearance of fine lines and helps cellular repair, and our indiraa Age Recharge Moisturiser is designed to provide cellular repair, renewal and longevity to your cells amd helps your skin retain moistiure.
Not quite sure whether you'll see any results from using AWE Cosmeceuticals products?
Don't worry. You can order your 100% obligation-free try-before-you-buy sample here.

You'll get two free 5ml samples. All we charge is $10 for postage.
If you like our products we hope you'll become a regular customer - and that you tell your friends about us!
What do our customers say?

Recharged!

"The Indiraa Age Recharge Moisturiser makes my skin feel amazing! After using this product my face feels really hydrated for the entire day. I love using this moisturiser and hopefully, it helps keep my skin looking younger too :-)"
Sarah Jane

A skin serum that actually works!!!
"have been using this for a few weeks now. skin feels amazing! gone is the dryness and even my fine lines around the eyes are less visible... awesome product. thank you!"
Alexandra
Claim your free sample products here!